Young people create Blue Light board game
Young people from Caerphilly Youth Forum have created a fun new board game, Siren, which aims to raise awareness of the work of the emergency services.
Siren has been created in partnership with Gwent Police, Caerphilly County Borough Council, RNLI, The Welsh Ambulance Service and South Wales Fire and Rescue.
Young people from the youth forum spent over two years designing and creating the fun and engaging game in a bid to help educate other children and young people.
The game has been distributed to all primary and secondary schools in Caerphilly and will be shared with youth settings across the borough.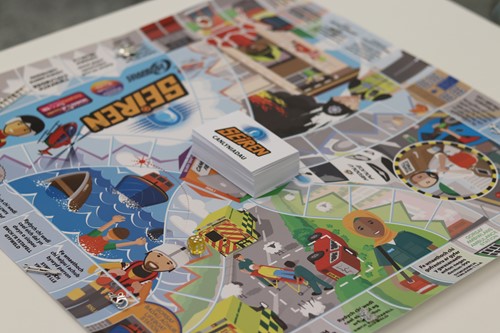 Police and Crime Commissioner for Gwent, Jeff Cuthbert said: "I was extremely pleased to attend the launch of the game. The game is a very clever tool that will be used to educate children and young people about the different roles our emergency services play.
"I was pleased to see the young people engaged in the game, it has a wide range of questions about our emergency services that would also would also make some adults stop and think.
"Working in partnership is so important I would like to thank everyone who has helped to bring the game to life."