Pontypool Youth Project
I was pleased to be invited to the Pontypool Youth Project by young people who attended my Gwent Youth Question Time event in March.

I enjoyed talking to the group about my role and the range of jobs and volunteering roles available in my office and at Gwent Police.
I was really pleased to hear that young people feel the club is a safe space.
Safe spaces are extremely important in diverting young people from crime and anti-social behaviour. 
I enjoyed listening to the young people as they told me about the wide range of activities and awareness sessions that they have taken part in. These included workshops from Fearless and Street Doctors which are both organisations that my office is proud to support.
It was clear to see that staff at the centre are working hard to nurture young people and provide opportunities to raise their aspirations.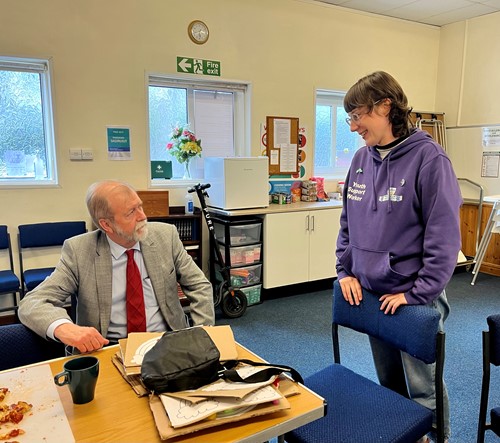 For more information about volunteering roles in my office and Gwent Police: https://www.gwent.pcc.police.uk/en/about-us/volunteers/